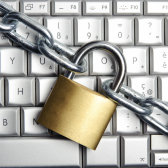 Fraud Center
Identity Theft is America's fastest growing crime.
ID Theft happens when someone steals your personal information and uses it without your permission. It is a serious crime that can wreak havoc with your finances, credit history, and reputation and it can take time, money, and patience to resolve.
Preventing ID Theft
Here are some necessary steps to take to prevent becoming a victim:
Read your bank, credit card, and account statements, soon after receiving them. If a statement has a mistake or doesn't come on time, contact the business.
Shred all documents that show personal and financial information before you throw them away.
Don't respond to email, text, and phone messages that ask for personal information. Legitimate companies don't ask for information this way. Delete the messages.
Create passwords that mix letter, numbers and special characters. Don't use the same password for more than one account.
If you shop or bank online, use websites that protect your financial information with encryption. An encrypted site has "https" at the beginning of the web address; "s" is for secure.
If you use a public wireless network, don't send information to any website that isn't fully encrypted.
Use anti-virus and anti-spyware software, and a firewall on your computer.
Set your computer's operating system, web browser, and security system to update automatically.
Read your credit reports. You have a right to a free credit report every 12 months from each of the three nationwide credit reporting companies. Stagger them throughout the year for a better picture of your credit history.
Responding to ID Theft
If your Identity is stolen, take the following steps:
Flag your Credit Reports
Call one of the nationwide credit reporting companies, and ask for a fraud alert on your credit report. The company you call must contact the other two so they can put fraud alerts on your files. An initial fraud alert is good for 90 Days.
Equifax 1-800-525-6285
Experian 1-888-397-3742
Transunion 1-800-680-7289
Close the accounts that you know, or believe, to have been tampered with or opened fraudulently.
Call and speak with someone in the security or fraud department of each company. Follow up in writing and include copies of supporting documents. It's important to call and follow up in writing with credit card companies and banks. Send all correspondence via certified mail with return receipt requested so you can document what the company received and when. Keep a file of all correspondence.
File a report with your local police department.
Get a copy of the police report, or at the very least, the number of the report. It can help you deal with creditors who need proof of a crime.
File a complaint with the Federal Trade Commission (FTC).
By sharing your identity theft complaint with the FTC, you will provide important information that can help law enforcement officials across the nation track down identity thieves and stop them.